The Maserati Logo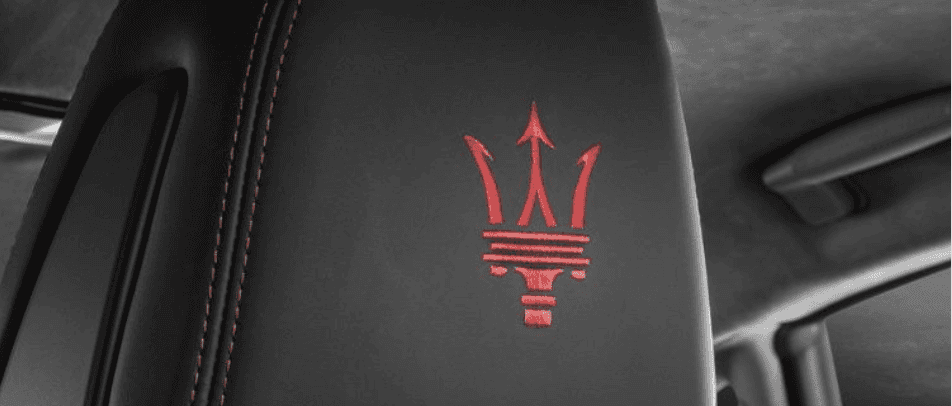 ---
There's no denying the legacy of luxury and high-performance held within the iconic Maserati logo. But what does the Maserati logo mean? Read on as we explore the Maserati logo meaning and how the brand embodies its elements through its engineering and precise craftsmanship that it brings onto Pasadena roads.
What Does the Maserati Logo Mean?
As an Italian brand, it's no surprise that the Maserati logo meaning traces its roots back to Roman mythology. The god Neptune ruled over the seas with his trident — the figure Maserati would adopt to harness a parallel reign over Los Angeles roads and beyond. The distinguished triple pointed icon inherently communicates the power and elite performance we know of Maserati today. While the Maserati logo is often seen fabricated in monochromatic grays, what does the Maserati logo mean when it is surrounded by other supplemental colors? This version of the trident emblem is known as the "saetta logo," and holds even more symbolic meaning. Here's what each of the additional colors represents:
The Maserati logo on navy blue represents the sea — Neptune's dominion.
If the Maserati logo is layered upon white or silver, it symbolizes the land — Maserati's dominion.
A red trident represents fire, matching the fiery power and drive of Maserati, the brand that sets the standard for high-performance luxury vehicles around the world.
Now you know what the Maserati logo means, but what is the meaning behind the brand name "Maserati?" Check out our quick Italian dictionary to find out!
A Brief Maserati Brand History
What does the Maserati logo mean to the Maserati brothers? When the Maserati family founded the brand in Bologna, Italy in 1914, they were not too far from the sea. So, when the logo was designed in 1920, it came about organically that the emblem would be a prominent symbol that was well known to the area. In 1926, the first official trident logo was placed upon a precision-engineered model, the Tipo 26. From that point forward, the triple-point symbol remained representative of the brand even as they moved further inland to Modena and their prowess spread to Pasadena and throughout the world!
Learn More About Maserati at Rusnak Maserati of Pasadena
The Maserati logo holds respect, reverence, and a standard of luxury that others cannot match. To learn more about all the many alluring reasons to love and drive a Maserati vehicle, contact us today. Our Rusnak Maserati of Pasadena team is proud to serve the greater Glendale area with the best high-performance luxury vehicle and above-and-beyond service. Curious about future vehicles that will bear the Maserati logo? Check out our preview of the MC20, which will feature the groundbreaking Nettuno engine.
---