How to Fix a Dent or Scratch on Your Maserati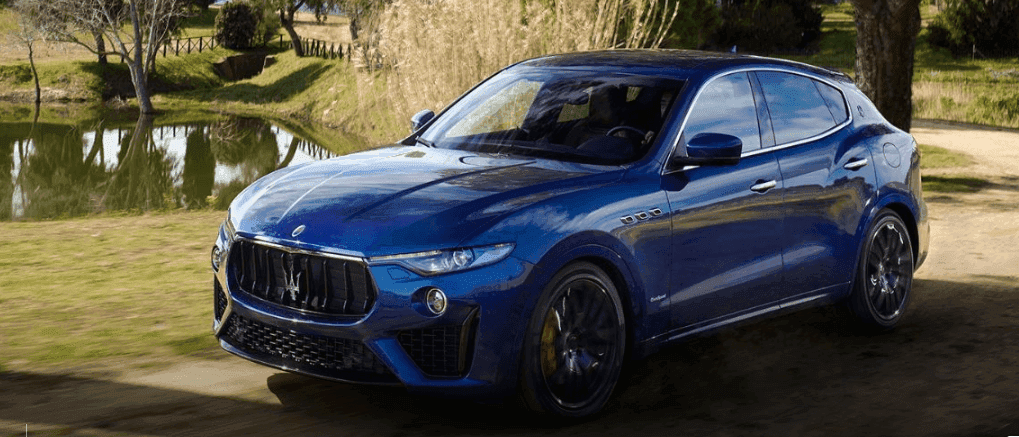 ---
---
You're careful to park your high-end Maserati vehicle in the safest spots possible around Los Angeles, and you always maintain a safe following distance between you and the car ahead. Unfortunately, no matter how carefully you treat your own vehicle to avoid dents and scratches, you can't always be in control of the potential damage that can be caused by other drivers. If you need to know how to fix a dent or scratch on your Maserati, Rusnak Maserati of Pasadena can help. Learn more with our service team, below.
Visit a Certified Dealership Service Center for Maserati Repairs
While there are plenty of ways to fix scratches on a car using DIY methods in Pasadena, these techniques are not recommended for a luxury vehicle like your Maserati. Restoring your Maserati back to its original integrity is best left to expert service technicians at a certified Maserati dealership service center like Rusnak Maserati of Pasadena. We'll cover the many benefits of entrusting your premium high-performance vehicle to a certified service center in the next section.
Benefits of Choosing the Dealership to Fix a Dent in a Car
Lack of Tools at Home – Sure, DIY methods that come up when you search "how to fix a small dent in a car" or "how to fix scratches on car" may sometimes be cheaper than relying on the dealership for Maserati dent or scratch repair, but it's not likely that the average Glendale driver has the proper grade of equipment on-hand to get the job done right at home.
Maintain the Integrity of Your Maserati – Your Maserati is a specialty vehicle that was crafted with extreme precision and attention to detail in Maranello, Modeno, or Cuneo, Italy, and it deserves to be treated as such. The certified service technicians at the Rusnak Maserati of Pasadena service center are trained to provide that same level of precision and care when repairing your Maserati, so you can rest assured it will be sparkling like new when you pick it up in Pasadena.
The Dealership Won't Create Further Damage – At Rusnak Maserati of Pasadena, we have all of the state-of-the-art equipment and genuine parts needed to restore your Maserati on-site in our advanced service facilities. If you were to use at-home dent and scratch repair techniques that often involve the use of a dent puller or aftermarket paint, there is a high risk of furthering the damage that's already been done or getting an end result that doesn't provide a seamless finish.
Schedule Maserati Repair at Rusnak Maserati of Pasadena
If the unfortunate event that you discover a blemish on your Maserati, it's best not to turn to at-home techniques to fix a dent in a car. Instead, rely on the certified service center at Rusnak Maserati of Pasadena. Contact us to schedule your appointment today, or call us at if you have any questions regarding your Maserati dent and scratch repairs.
More from Rusnak Maserati of Pasadena
The nearly-new Maserati MC20 will now be offered in a stunning spyder configuration—and it's going to leave a lasting impression. The 2023 Maserati MC20 Cielo is built on the same platform as the original MC20 Coupe, but the drop-top will offer a touring experience that feels entirely unique. Of course, you don't have to take…

The baseline 2022 Maserati Ghibli GT trim level already has everything you'll need to enjoy unforgettable drives through Los Angeles and Pasadena—and it starts at just $81,000 MSRP. As with the other GT models in our lineup, the Maserati Ghibli GT has been designed to put the brand's unique sense of style on display for all…

Even if you decide to stick with the entry-level 2022 Maserati Levante GT, you'll receive a potent V6 powertrain, standard all-wheel drive, a full suite of luxury features, and a design that's guaranteed to stand out on the roads of Pasadena and Los Angeles. The GT trim level is firmly focused on luxury and style, and…