What Is the Maserati Maintenance Cost?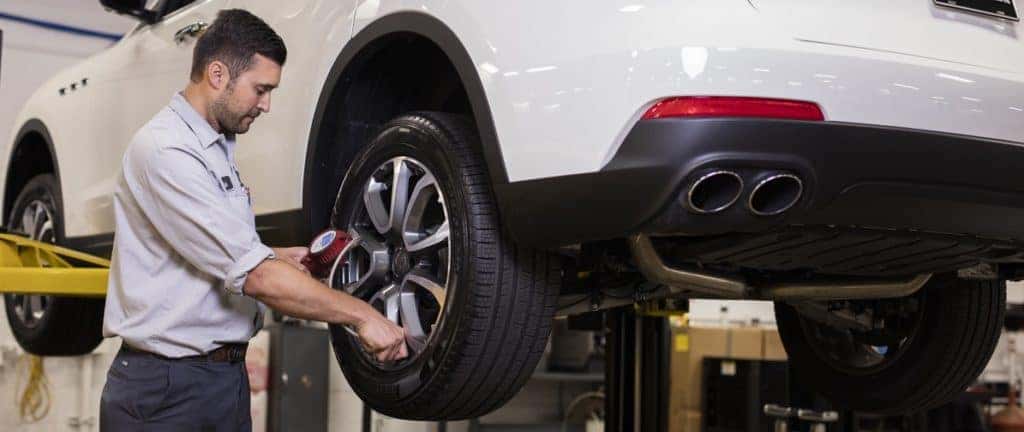 ---
---
Upgrading your Los Angeles driving experience with a luxury new Maserati vehicle is a serious investment. As such, you'll want to keep your new ride in pristine condition with the expert care and expertise only a certified Maserati service center can provide. What is the Maserati maintenance cost, and how often should you bring your vehicle to Rusnak Maserati of Pasadena for service? That depends upon the Maserati you're driving, as there's quite a lot of variation. However, we'll do our best to give you a ballpark figure and a stronger idea of what to expect. Get all the details you need to care for your Maserati Levante SUV or your Ghibli luxury sedan, below.
One-Year Maserati Maintenance Cost: Starting at $380
After the first full year or 12,000 miles of cruising Glendale in your Maserati, it's time for your first maintenance visit. Expect the one-year Maserati maintenance cost to run you about $380. During this visit, the following services are performed:
Replace engine oil and filter
Check engine coolant level, brake fluid, windshield, and windshield fluid
Inspect belts
Inspect engine for leaks
Inspect brakes system
Inspect lines, calipers, connections, and parking brake operation
Inspect bonnets, hinges, doors, and seats (operation and linings status)
Inspect Maserati tire condition and pressure control
Check operation of exterior lights
Check operation of seats and seat belts
Run diagnostic
Two-Year Maserati Maintenance Cost: Starting at $500
When you hit the two-year or 25,000-mile mark with your Maserati in Montebello, it's time for your next maintenance visit. This appointment entails all of the service points covered in the one-year visit, with the addition of an engine air filter replacement and a cabin air filter replacement. The Maserati maintenance cost for your two-year visit starts at $500.
Three-Year Maserati Maintenance Cost: Starting At $1,080
The three-year or 37,500-mile interval comes with a Maserati maintenance cost starting at $1,080. This visit entails everything from the one-year maintenance schedule, plus these additional services:
Clean and inspect cabin air filter
Replace spark plugs
Schedule Maserati Service at Rusnak Maserati of Pasadena
Your Maserati is a fine-tuned machine built by expert engineers. It is important to keep up with the Maserati maintenance schedule we covered here today so as not to compromise its premium craftsmanship. If you have any lingering questions about Maserati maintenance costs or the Maserati extended warranty options, don't hesitate to contact our Maserati service team or schedule an appointment with us. Check out our service tips for more helpful Maserati service info, and consult our rotating service specials for savings on brake service, routine maintenance, and more.
More from Rusnak Maserati of Pasadena
Find Your New GhibliContact Us The 2020 Maserati Ghibli reviews poured in following the luxury sedan's latest model release, and industry experts can't get enough of its one-of-a-kind style and effortless engine output. Los Angeles performance enthusiasts who are considering getting behind the wheel can learn more about the new Maserati Ghibli reviews in the highlights…

View Ghibli InventoryContact Us With enough power to get on a racetrack and enough style to impress the biggest car geek in your family, the 2020 Maserati Ghibli is hot on the Pasadena market and popular among industry reviewers. But how much is a Maserati Ghibli, and what factors into the Maserati Ghibli price? Rusnak Maserati of Pasadena…

View Ghibli InventoryContact Us The 2020 Maserati Ghibli has arrived on the Los Angeles market for those who are ready to seriously upgrade their drives, offering unparalleled performance in addition to a striking design that has been well-received by reviewers. With S trim starting at 75,990 MSRP, the 2020 Maserati Ghibli offers excellent value in that it…